Steve Deakin Partnership Announcement
Steve Deakin Partnership Announcement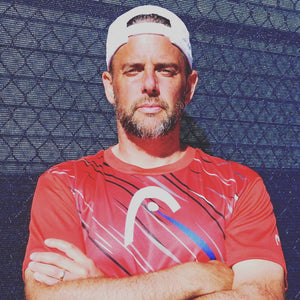 Pickleball Depot is excited to announce our partnership with top Canadian player and multi major medalist Steve Deakin. Steve's dedication and hard work on and off the courts has established him as one of the world's best players in the sport of pickleball. 
Steve is also a proud member of Team Head and works diligently to obtain podium status at every event whether it's on his own or while partnering up with some of the world's best such as Dave Weinback, Matt Wright, Dekel Bar, Catherine Parenteau, Wes Gabrielson, Randal Zbinden, Nick Williams, and many more.
Steve's ongoing work with players utilizing his extensive skill knowledge through specialized boot camps and training clinics makes him the ideal addition to the Pickleball Depot team. 
To read about Steve's extensive accomplishments and see his full bio visit www.stevedeakinpickleball.com.