Check out our NEW lines!
Check out our NEW lines!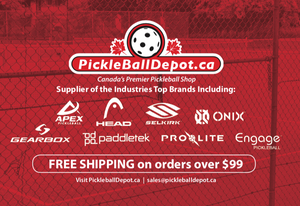 We have now partnered up with more of the industries top brands than ever before!
Check out the latest paddle from our newest brands- Prince and GearBox and get ready for ProKennex & Tyrol to hit the shelves in the next few weeks!
Proud suppliers of:
Selkirk, Paddletek, Onix, Engage, Pro-Lite, Prince, GearBox, HEAD, Gamma, TOPP, Combat, Sports Tutor, Putterman Athletics, Jugs Sports, Oncourt Offcourt, ARA Apparel, and Tourna Sports.